Now a days everybody talking about DVB-T2 signals and its satellite receiver. Somebody told me that DVB-T signals available on yamal 49 satellite, I wonder.. how it is possible to get DVB-T / DVB-T2 signals from satellite..
because
DVB-T /DVB-T2 can not receive signals from satellite, these signals can be receive from local nearest TV Tower which work on radio frequencies. as you can understand by abbreviation for DVB-T ( Digital Video Broadcasting-Terrestrial ).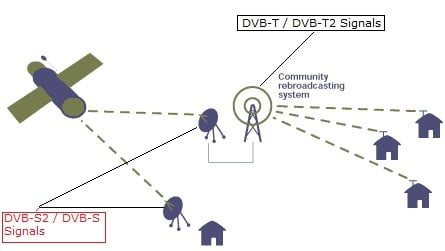 Please check given below source;
You are not allowed to view links.
Register
or
Login
to view.